Deciding to purchase a new entry door can have a massive impact on your home's curb appeal, increase the overall security of your home and help with energy efficiency. But with all the options available, how do you choose?
Here are our five tips to make choosing a new entrance door a breeze!
#1 : Style
When choosing a new entry door, you will want to consider the style of your home and choose something that will complement the look of your home. You may want to create a cohesive overall impression or if you're a little more daring, you may want your front door to be statement in and of itself.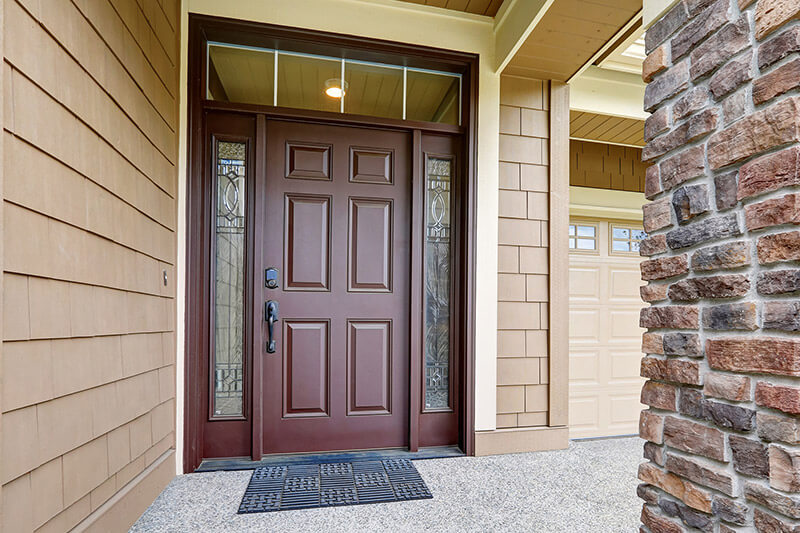 #2 : Dimensions or Configurations
Whether you are trying to create a feeling of grandeur in your entrance or let the light shine in, the options are endless! From a wider single door to double doors, to adding a sidelite panel (or two!) or even elevating your entrance with a transom - any configuration is possible!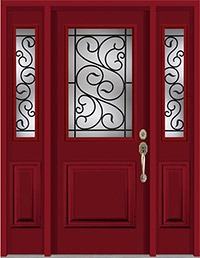 Single door with two sidelites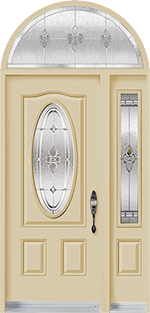 Single door with sidelite and transom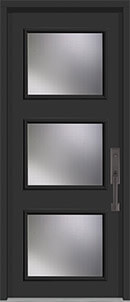 Single door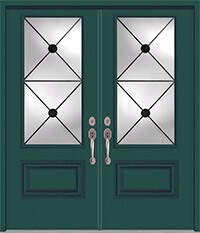 Double door
#3 : Colour
If making a statement is what you'd like to accomplish with your new home door, colour is your friend! Whether you choose from our extensive colour pallette or you'd like us to match your new door to one of your existing outdoor design elements, we're sure we'll be able to help you get the exact look that you are after!
#4 : Material
The material you pick for your front door will depend on a few things. One of the things to consider for example, is that fibreglass doors are more scratch and dent resistant than steel. But if your taste changes often and you like being able to update the look of your entry door often, steel doors are easiest to refinish!
#5 : Warranty
Last but not least, make sure you understand your warranty and everything that may or may not be covered by it. Is just the door covered? What about the accessories? Would anything done on your part void the warranty? Make sure you ask lots of questions and that you feel comfortable with the answers you get!
Looking for more inspiration? Nordik Windows and Doors has compiled a very useful Front Door Buyers Guide which will guide you in what to look for in new entry doors and highlights recent trends in the windows and doors industry.