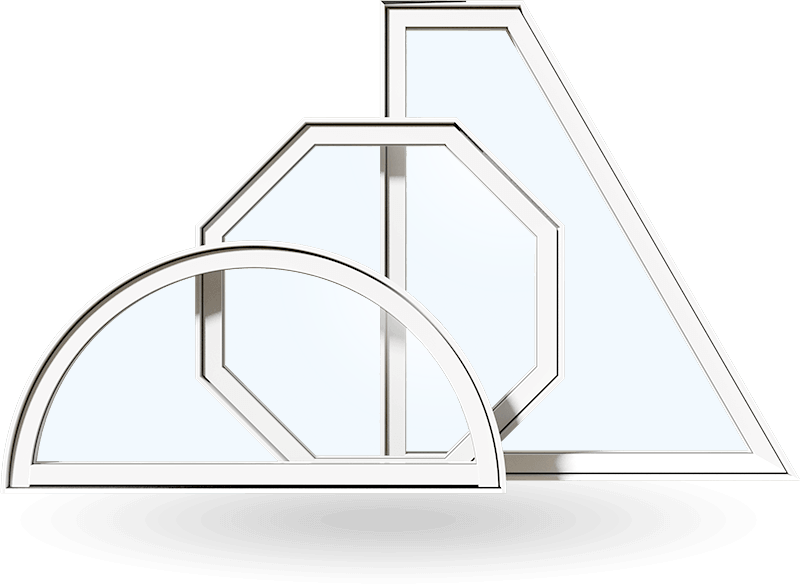 Fixed windows, also known as picture windows, do not open. This creates an airtight seal for the best energy efficiency. They are used to provide natural lighting where ventilation is not needed, or to fill large areas with glazing where used in combination with operable windows such as casements, awnings, or hung. Picture windows can be used alone, or in bay, bow, or other multi-pane window combinations. Moreover, they can be manufactured in a multitude of shapes, giving you the ultimate design flexibility for a home that stands out!
Ener-Save Fixed, Picture & Shaped Window Features
Superior Quality PVC Construction
Hybrid PVC / Aluminium Option Available
Choice of dual-pane or triple-pane glass
Most energy efficient window type
Available in multiple colours
Can be manufactured in custom shapes
Can be made in extra large sizes

Low profile fixed windows
Fixed vinyl windows provide beautiful views when ventilation is not a concern. The slim frame of our low profile fixed windows provide the maximum view and natural lighting. These airtight windows can be used alone or in conjunction with single-slider or other windows, as well as entry or patio door transoms and sidelights.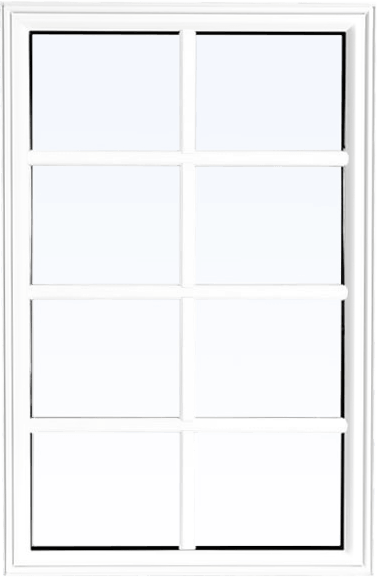 High profile fixed windows
Like the low profile fixed PVC windows, the high profile ones are used where ventilation is not needed. The frame of the high profile picture windows matches that of operable casements and awnings, making it a perfect match when used together in bay, bow, or other multi-pane windows. Plus, the fact that high profile fixed windows are not operable makes them airtight and more efficient.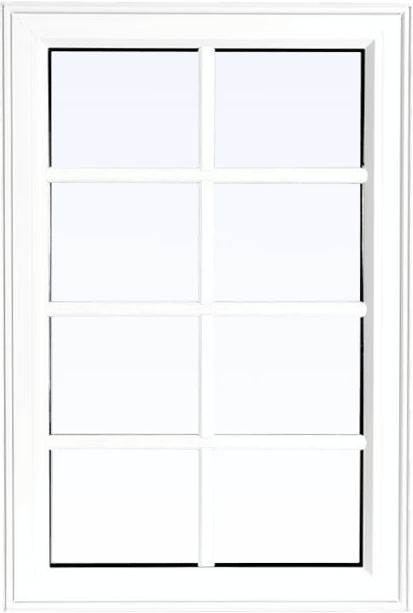 Shaped fixed windows
Available in numerous shapes, our custom ENER-SAVE windows can be designed and manufactured in virtually any way imaginable. From curves to hard corners, we can make you the shape you need. Thinking about round or octagonal gable windows, arches or elliptical transoms, baroque scrollwork, bold triangles, or even stars? Our fixed windows can do that!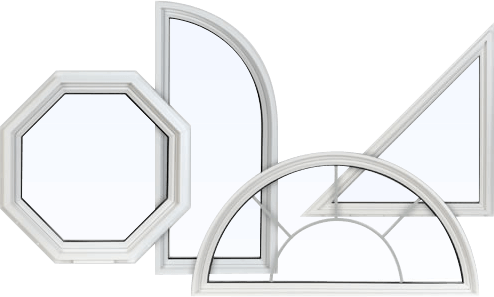 Available with dual or Triple-pane glass
Whether you seek the accessibility of dual-pane glass, or the extra soundproofing and insulation of triple-pane, our fixed windows can be made in either. Moreover, our choice of glass options allows for fine-turing each window for optimum functionality and performance, from the choice of argon or krypton inert gas filling to LoE coatings that wil work best for individual window positions. Finally, all our LoE glass panes come standard with extra-smooth titanium dioxide coatings that allow for the windows to stay cleaner longer.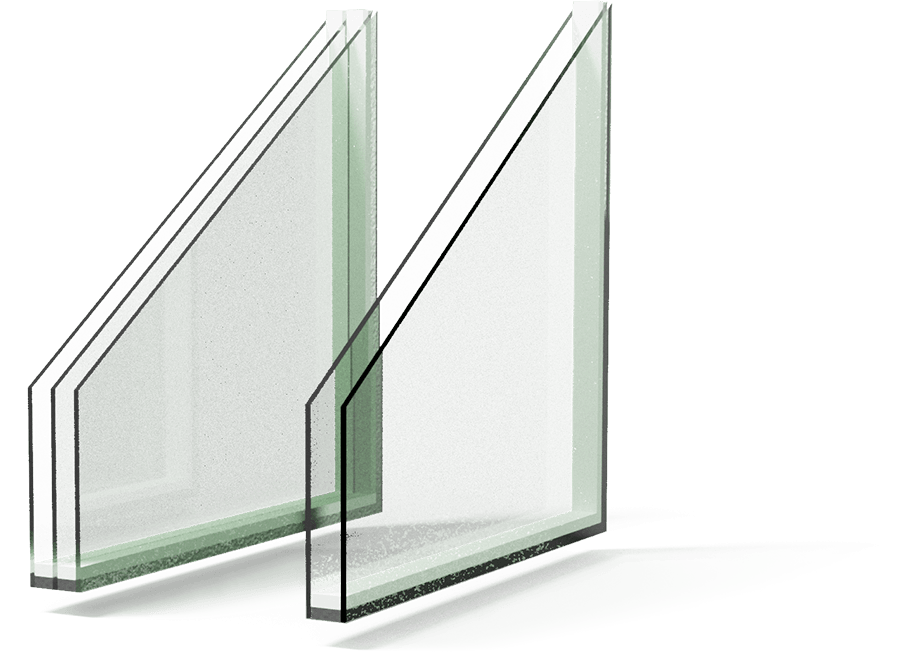 Top Energy Efficiency
Our ENER-SAVE fixed windows offer superior performance when it comes to keeping you comfortable in harsh Canadian winters or hot summers alike, while saving you energy and money (and the environment along the way). They are Energy Star High Efficiency and Most Efficient certified through rigorous testing and inspections, and are a future-proof investment.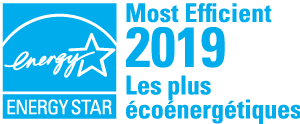 NAFS-08 Ratings
| Window Type | Performance Grade | Performance Class | Air Max | Size Tested |
| --- | --- | --- | --- | --- |
| Dual-pane High Profile Fixed | 70 | LC | Fixed | 70" x 70" |
| Triple-pane High Profile Fixed | 70 | LC | Fixed | 70" x 70" |
| Dual-pane Low Profile Fixed | 70 | LC | Fixed | 70" x 70" |
| Triple-pane Low Profile Fixed | 70 | LC | Fixed | 70" x 70" |
| Dual-pane Custom Shaped | 70 | LC | Fixed | 70" x 70" |
Energy Star Ratings*
| Window Type | Energy Star Zones | ER |
| --- | --- | --- |
| Triple-pane High Profile Fixed | 1, 2, 3 | 47 |
| Dual-pane Low Profile Fixed | 1, 2, 3 | 46 |
| Triple-pane Low Profile Fixed | 1, 2, 3 | 50 |
| Dual-pane Custom Shaped | 1, 2, 3 | 39 |
*Energy Star Ratings may vary with glass and accessory options.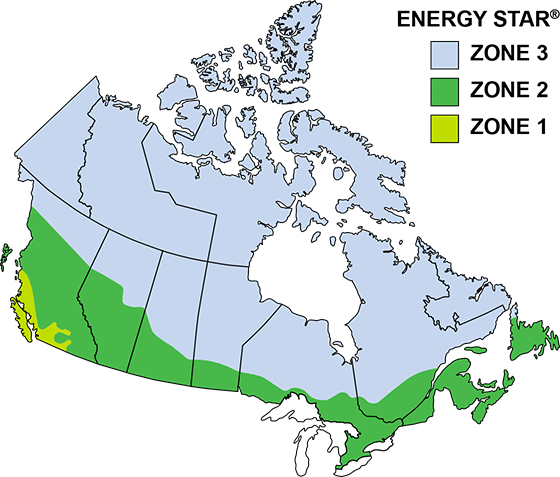 Your choice of colour
Our extensive pallete of standard factory window finishes allows you to match any home style and décor. The environmentally friendly, waterborne base Solar Bond paint penetrates below the vinyl surface for superior adhesion, heat resistance and reflective to UV rays. Our standard coatings resist fading and are covered by a 15-Year warranty against peeling, blistering, flaking or cracking. And should you need exact colour matching to your home, we can do it too.
Colour Options
Click Swatch to preview colour.
Black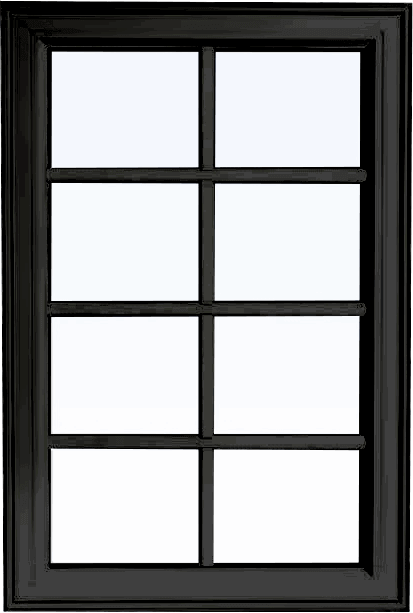 Cashmere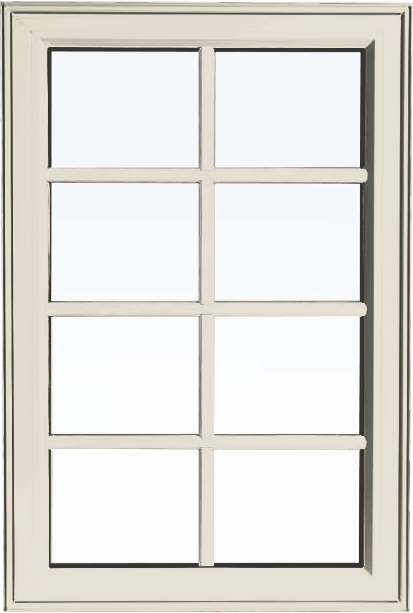 Commercial Brown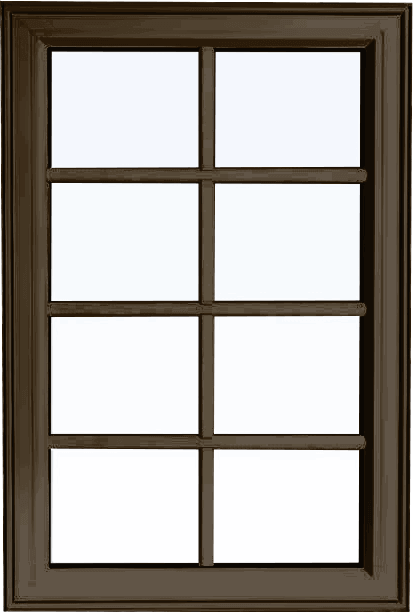 Cream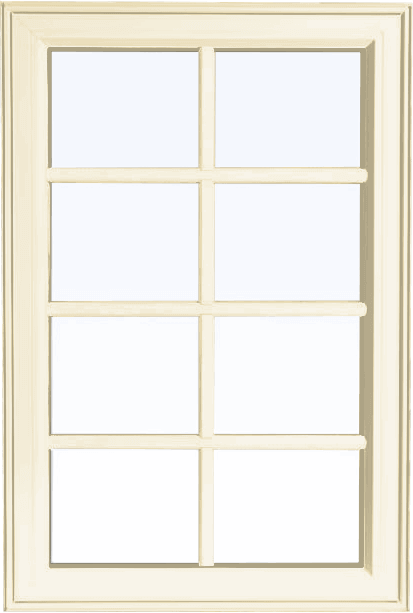 Dover Grey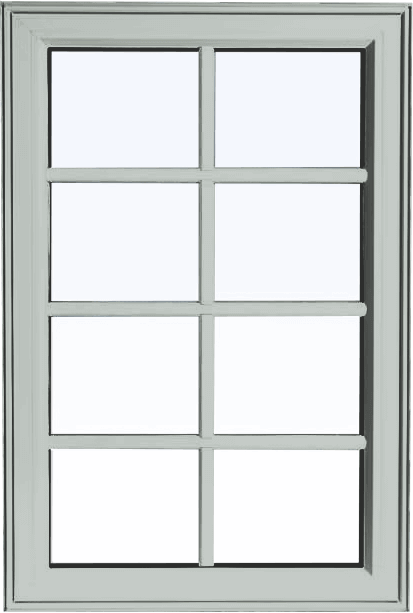 Forest Green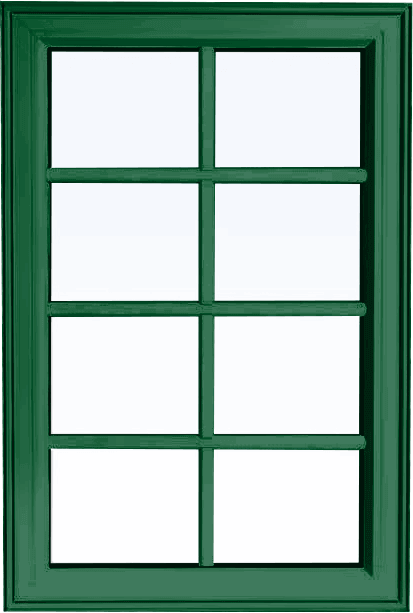 Grey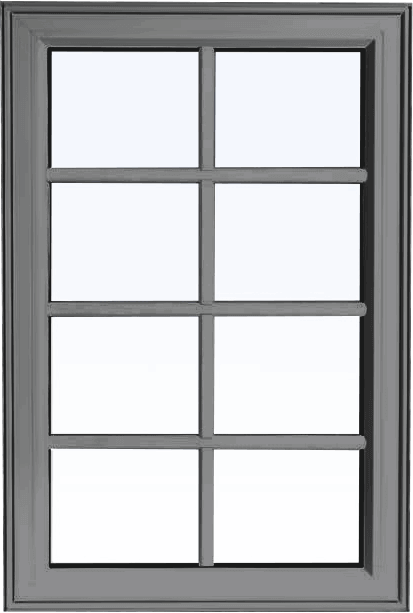 Hickory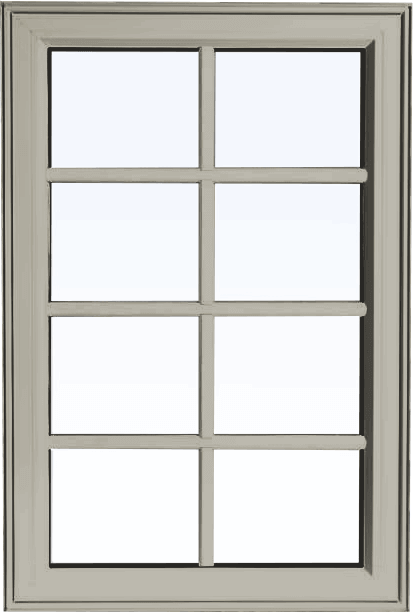 High Gloss Brown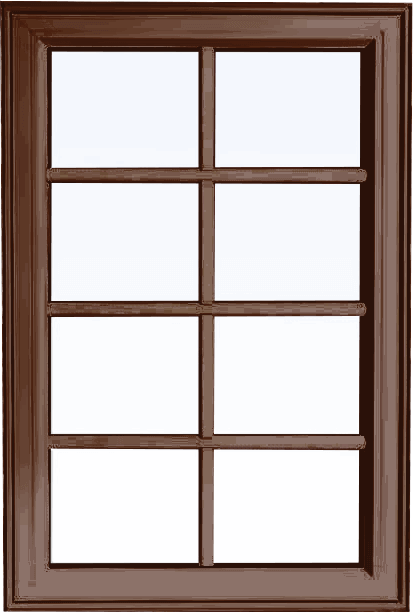 Iron Ore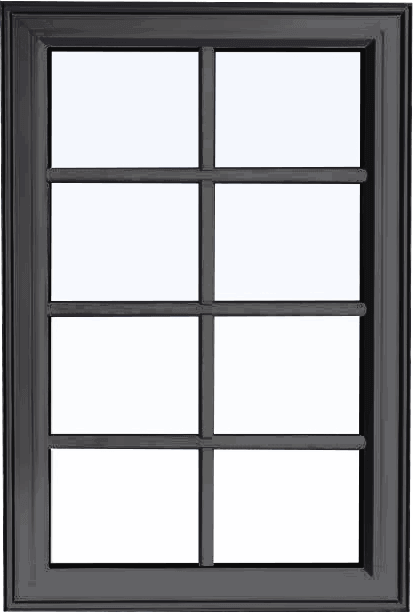 Pebble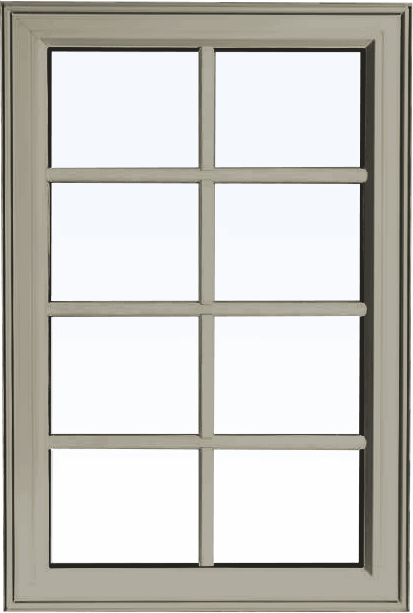 Sable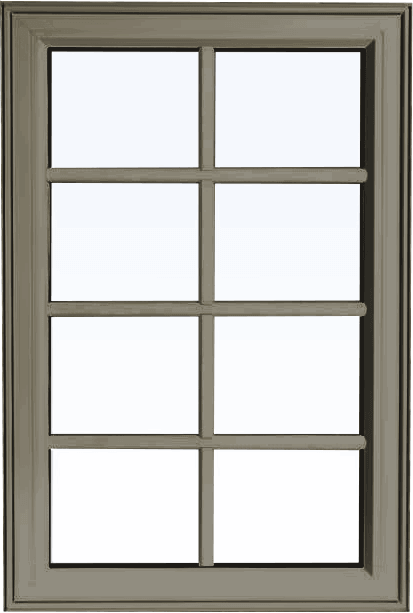 Sandalwood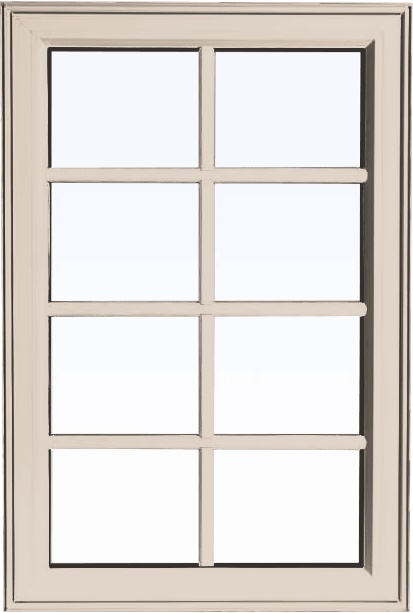 Sandstone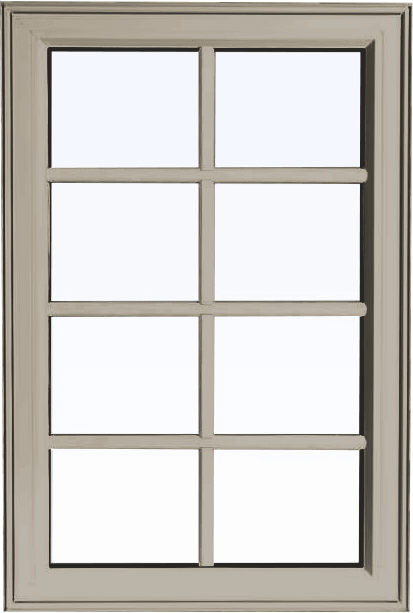 White Default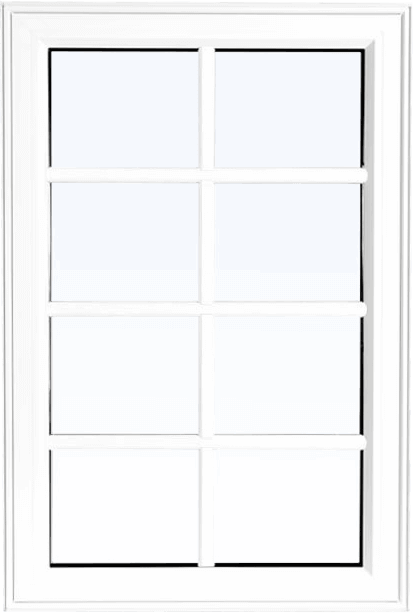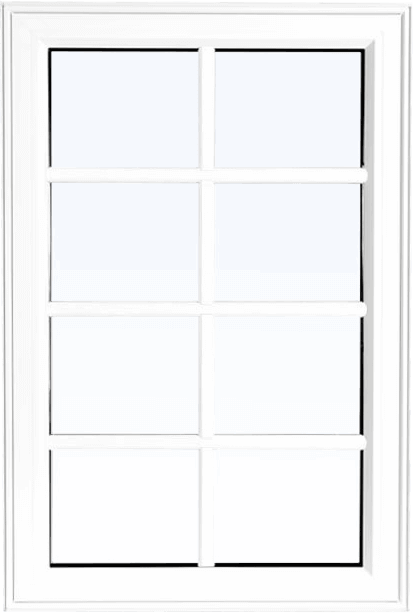 Get creative with internal grilles
Our grilles are permanently fitted inside the window pane for ease of cleaning and require no maintenance. We offer a variety of grille types, sizes, and finishes — from Georgian bars simulating divided lites, to slim pencil or square ones reminiscing lead caming of stained windows. Each grille is expertly manufactured and flush mounted within the frame for a seamless finished look. Choose a grille design that will match your home style or add the needed finishing touch.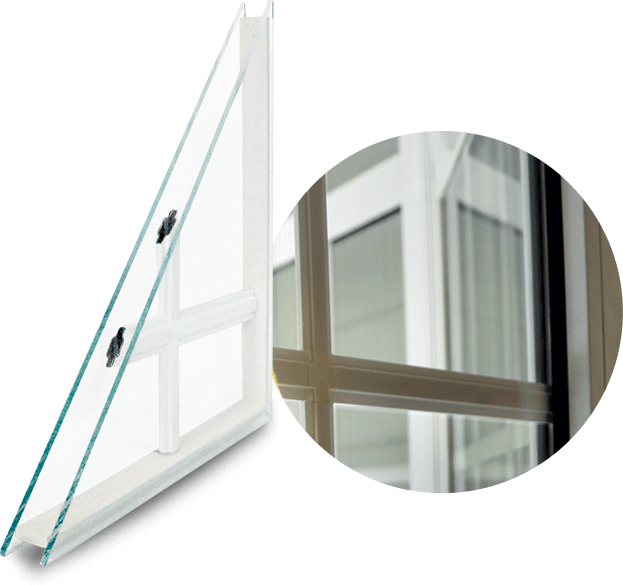 Add more style with External grills
Simulated Divided Lites (SDL) function as external grills and offer the traditional divided lite appearance. They are applied externally to both sides of the window pane, without compromising on energy efficiency. An optional core can be added in between the grills to give the realistic shadows of individual paned panels. Each SDL is installed seamlessly with the frame and available in multiple thicknesses, sizes and coordinating colours.
Shaped architectural SDLs can be custom manufactured to your style, giving the illusion of custom shaped windows through the use of our Shaped External Grill options. These bent grills add a distinctive architectural accent to your home to set it apart from the crowd.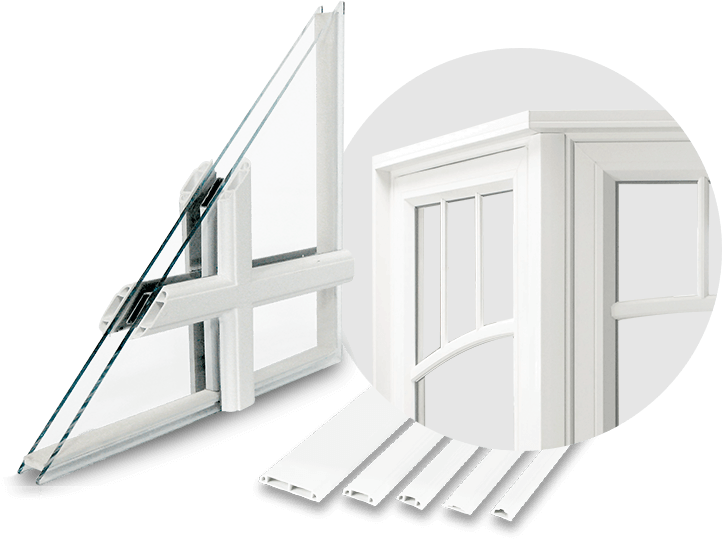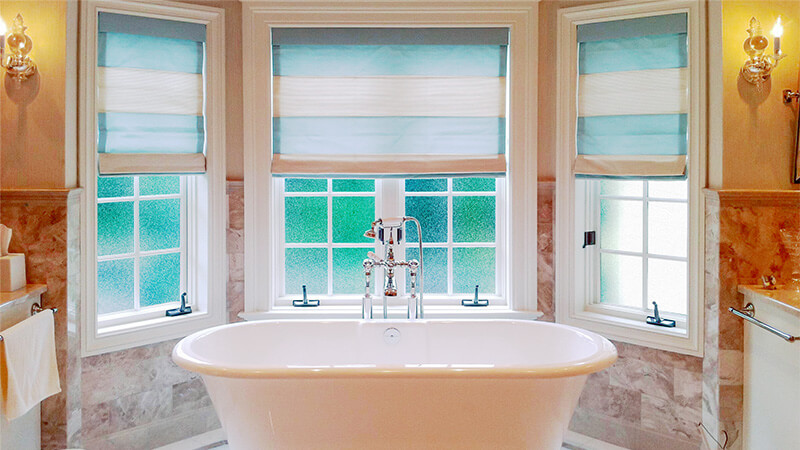 Specialty glass finishes for more customization
Add unique styling to your window with Ener-Save Specialty Glass Options. Our glass is available in a multitude of styles and colours. From eye-catching patterns to subtle accents, your windows can develop their own unique personality. You can model the tint and amount of lighting passing through, the privacy level, or even increase the security of your home.

Pinhead

Glue Chip

Sycamore

Silver

Bronze

Grey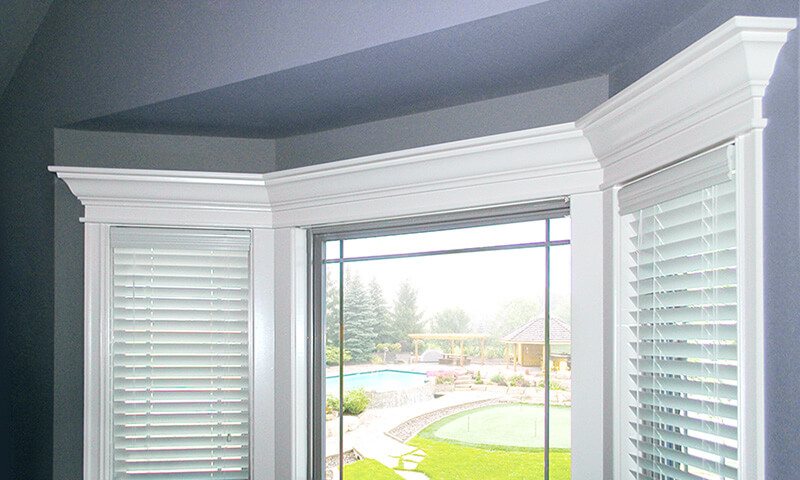 Windows finished inside out
First impressions mean a lot. So does performance. Exterior and interior accessories will add even more value, beauty, precision and efficiency to an already outstanding window. Match or enhance any decor with a wide selection of casings, rosetes, brickmoulds, sill noses, jam extensions, drywall returns etc. — available in PVC, wood, or combinations thereof.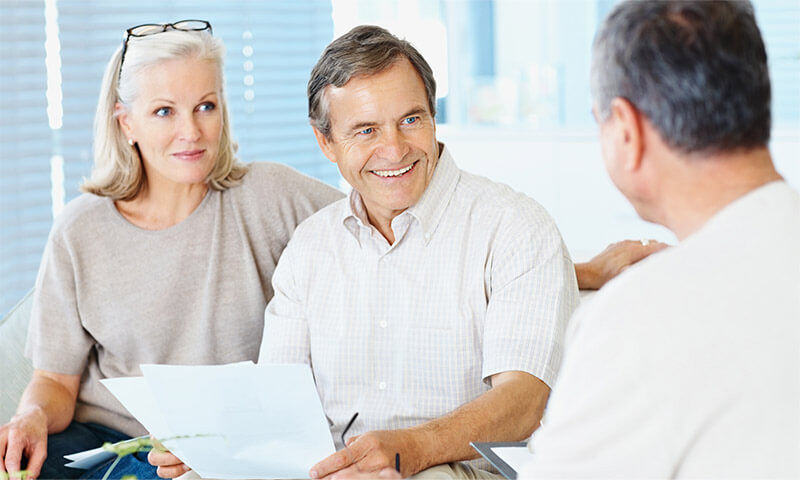 Peace-of-Mind warranty
Rest assured that your new windows will emulate the peace of mind and confidence you would expect from Consumer's Choice. Each detail and every process has been painstakingly researched and tested prior to and during manufacturing, so that you can be secure and comfortable in choosing Enersave windows. Get non-prorated lifetime warranty on white vinyl frame and sash members, insulating glas, hardware, 15-Year warranty on Solar Bond™ standard colours paint, with no charge warranty transfers. Our reputation depends on your peace of mind and comfort.
More about our warranty
What homeowners say about our windows
We work hard to offer you the best value on top quality windows, but don't just take our word for it. Here is what some of our customers have to say:
Your Home Upgrades Are in Good Hands
We hold the highest Window Wise customer satisfaction rating of 99.7% for one reason — we serve our clients the way we want to be served. Our top products and professional installers are trusted by homeowners and endorsed by leading certification authorities.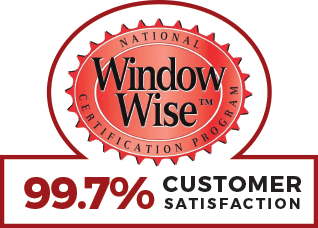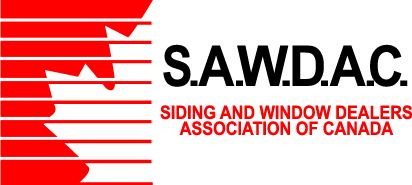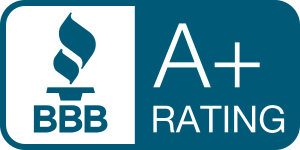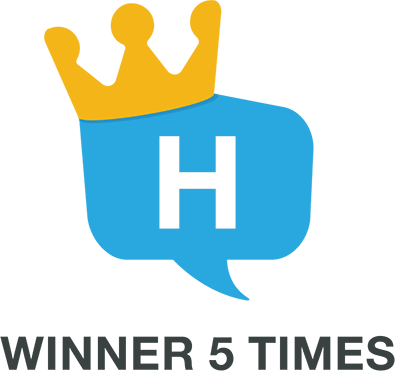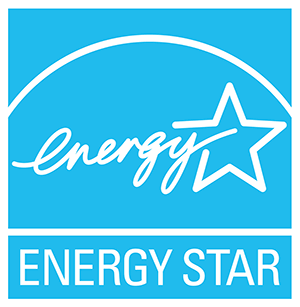 Get unbeatable value on Top quality windows
Looking for a simple window upgrade experience, and the best value? Get a free, no-obligation in-home consultation today.
Your information is confidential and secure. We will not share it.
Free Quote
Get a
Free

Quote

In-home consultation. No obligation.