Entrance doors serve as the focal point of your home's exterior, so make them memorable and safe! We offer a huge selection of door types and styles, from energy efficient fibreglass doors for realistic wood-grain, to durable and accessible steel entry doors, through a plethora of decorative glass, grilles, and wrought iron inserts. Whether you seek the rustic simplicity of a craftsman-style door, the elegance and posture of a colonial-style entryway, the understated refinement of a modernist stained glass caming, or a bold new contemporary look, we will build an install the perfect door for any home in Toronto or the GTA.
Ener-Save Entry Door Features
Choice ofInsulated for top thermal efficiency
Multiple materials to choose from
Wide selection of styles, configurations, and sizes
Wide selection of colours and custom finishes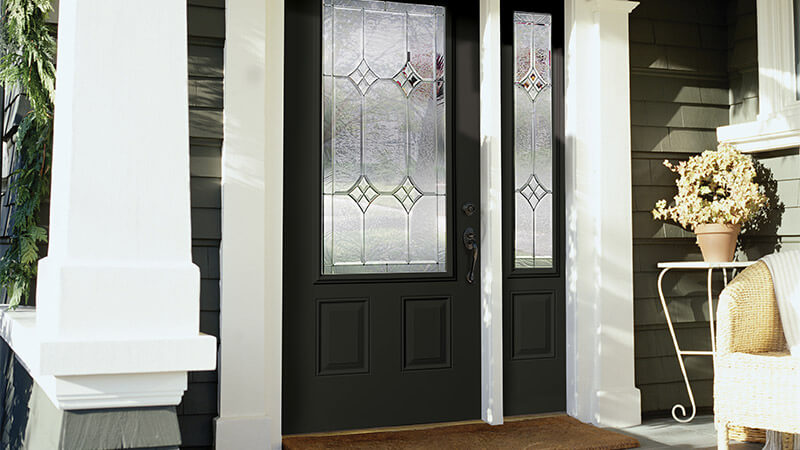 Steel Entry doors
The most popular type of entry doors in Ontario today because of their strength, durability, and accessibility. Made from heavy gauge galvanized steel, zinc-coated to prevent rust, steel doors are resistant to warping, shrinking or swelling. They are built with a solid polyurethane foam core that provides superior insulation. New metal stamping and embossing techniques allow for steel doors to be manufactured in a variety of shapes, and patterns, and can even be made to approximate woodgrain. While durable and very strong, steel entrance doors are more vulnerable to scratches and dents, however they are easiest to refinish for a brand-new look!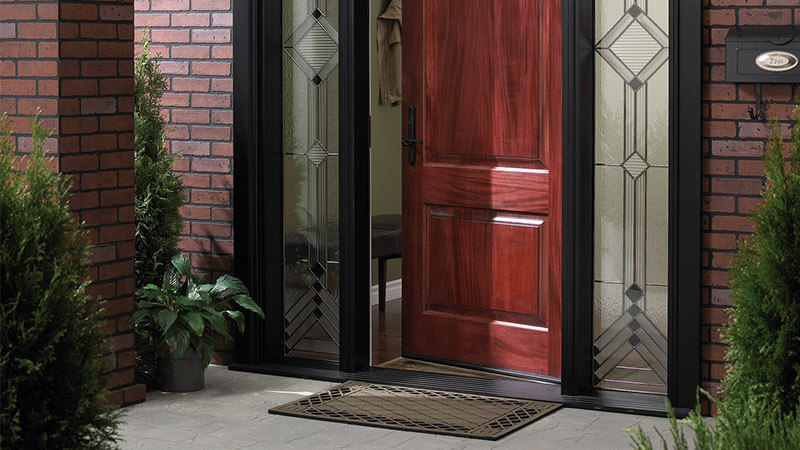 Fibreglass front doors
Fibreglass exterior doors won't delaminate, split or rot like wood. They offer an advantage in that fiberglass can easily be manufactured in a wider variety of shapes, textures, and new design treatments, down to accurately replicating real wood grain of any essence and finished with specific stains. Like steel, fibreglass entry doors are suitable for our extreme northern climate and require little to no maintenance. They are built with an energy efficient solid polyurethane foam core interior providing superior insulation values. Fibreglass doors are more scratch and dent resistant than steel.
Entry Doors in any Configuration for your home
Whether you seek to replace an existing door with another of the same size, or reconfigure it altogether to improve accessibility, looks, lighting, and functionality, we can install entry doors in any configuration. Want to add symmetry using double doors, seamlessly continue facade design lines into the door, or maximize indoor light using inserts, transoms and sidelights — any configuration is possible!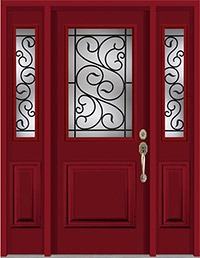 Single door with two sidelites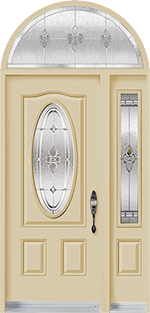 Single door with sidelite and transom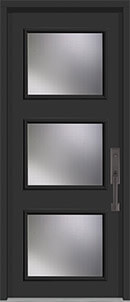 Single door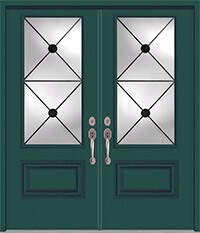 Double door
Door panels in any style
Choose from a wide selection of door panel styles and sizes, with memorable designs embossed into the door slab, no risk of water infiltration, and excellent thermal insulation, to get a modern addition to your home or elevate its looks to a brand new level.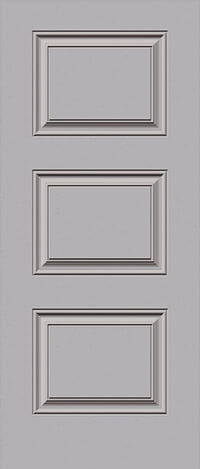 3 Panel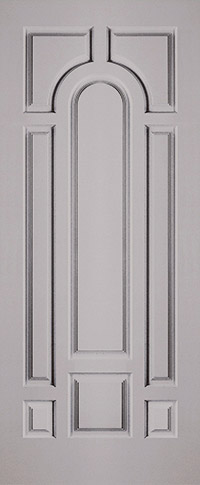 Parliament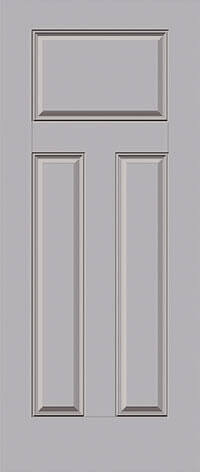 Victoria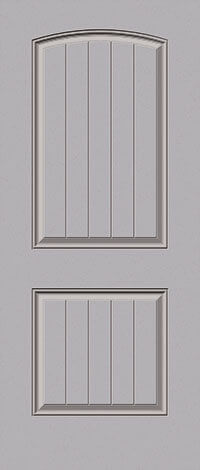 3 Panel Plank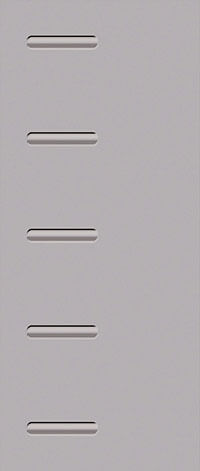 Lines
Front doors in a wide variety of finishes
From our extensive colour pallette of factory-applied paints on our smooth doors, to accurate stained and lacquered wood grain replicas in fibreglass doors, down to accurate colour matching of custom shades of exterior design elements, you are sure to get the perfect finishing on your front door.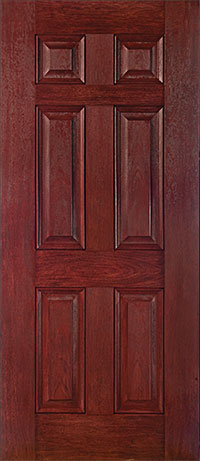 Mahogany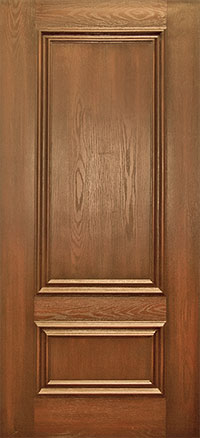 Red Oak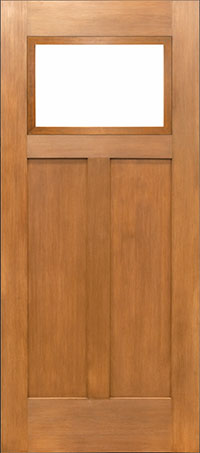 Cedar

Pebble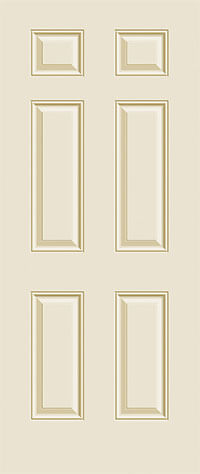 Cashmere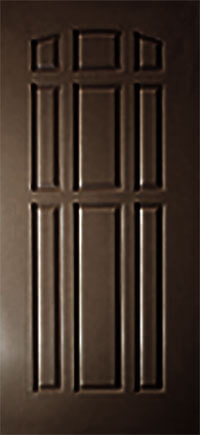 Commercial Brown
Decorative Glass Inserts
From timeless transitional patterns, to prairie house and even tudor architectural revival, get a glass insert design to fascinate you with an intricacy of textures, beveled edges, and colourful light refractions! Available in a wide variety of insert shapes, sizes, and caming finishes.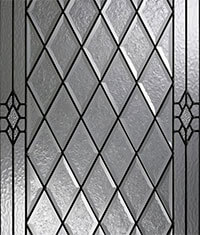 Old Colony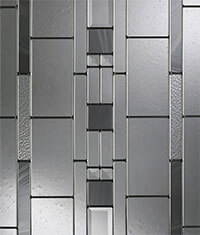 Lytton Park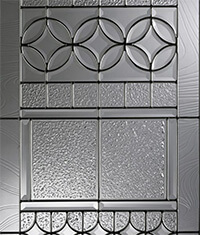 Ridelle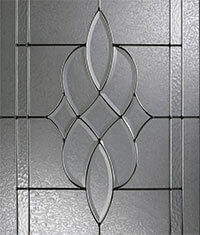 Glencarin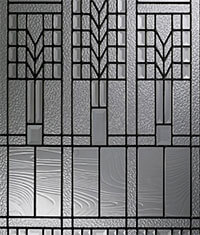 Rexford
Wrought Iron Glass Designs
Combine the old-world appeal of handmade wrought iron designs with an inviting satin-etched privacy glass, and turn your door into a bold statement. Set your sophisticated entrance apart from the crowd with the real deal, while keeping it elegantly understated.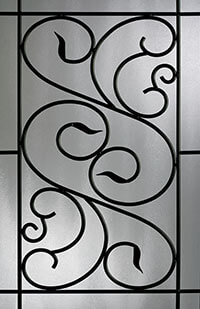 Aldburn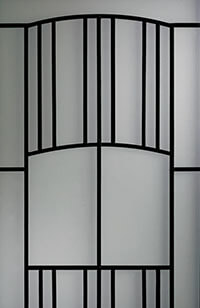 Somerset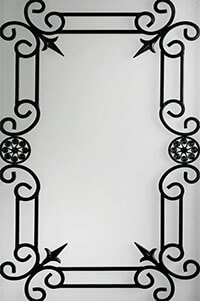 Strathallan
Your own door lite, exactly as you need it
From a variety of glass textures, internal and external grilles, integrated mini-blinds, to venting door lites, you can choose a door lite to match your windows or provide the exact functionality, privacy level, and look you need for the door makeover.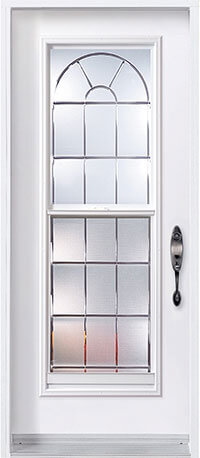 Full-lite door with hung venting Murano sandblased and clear beveled glass pane.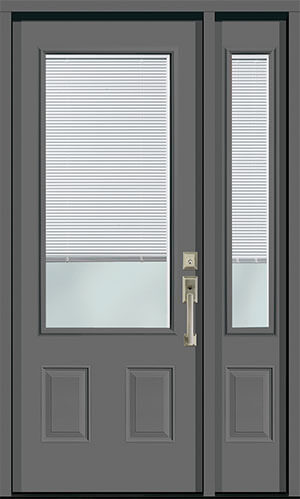 3/4-lite door with coordinating sidelite and internal, no-maintenance integrated mini blinds.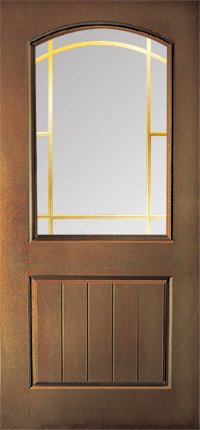 Half-lite woodgrain fibreglass door with LoE thermal glass unit and internal prairie-style grilles in brass.
Top quality door hardware
Save yourself the hassle and have all the necessary hardware installed. We offer a comprehensive array of durable, secure, and beautiful handlesets in multiple styles and finishes, with coordinating levers, knobs, keyed or smartcode deadbolts, for the exact match with your other home design features.

Ashfield

Augusta

Avalon

Hawthorne

Shelburne

Tavaris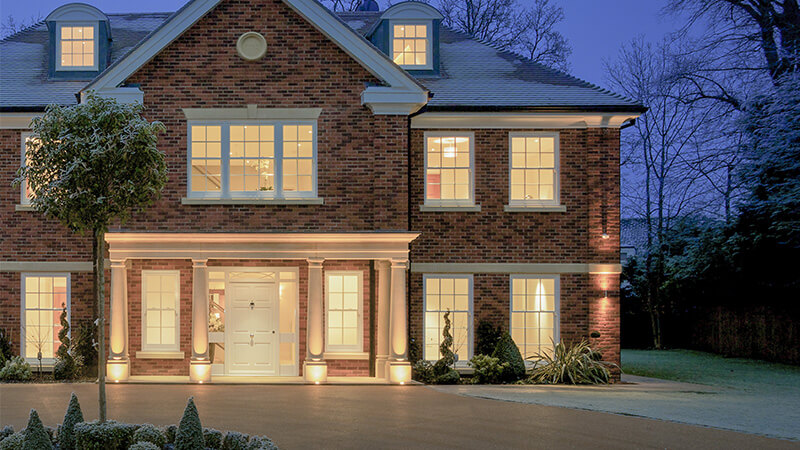 Insulated and Energy efficient exterior doors
With fully sealed construction to prevent water infiltration, usage of the best structural and insulating materials resisting against decay and pest damage, and with integrated thermal glass units using the best and the latest in LoE glass, warm-edge spacers, Argon inert gas fillings — our entry doors are as energy efficient as they ever get. This helps keep your home comfortable year-round, lower heating and cooling energy costs, and reduce your household greenhouse emissions. These are doors built for the future, and built to last.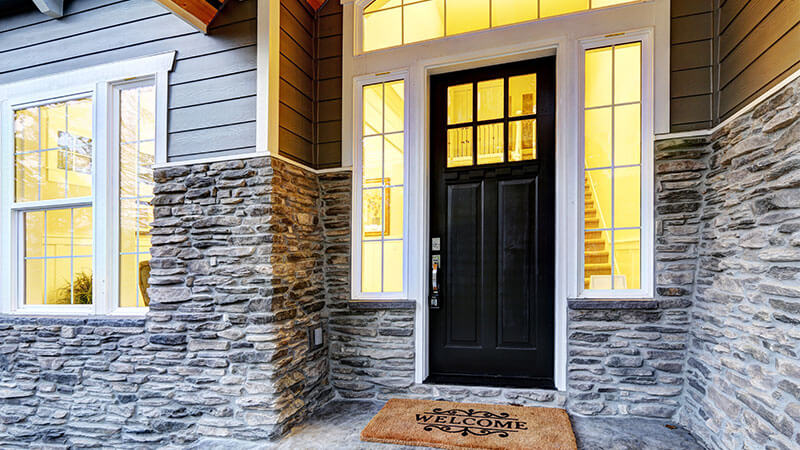 Picture-perfect Door trims & casings
First impressions mean a lot. So does performance. Exterior and interior accessories will add even more value, beauty, precision and efficiency to an already outstanding entry door. Match or enhance any decor with a wide selection of casings, rosetes, brickmoulds, sill noses, jam extensions, drywall returns etc. — available in PVC, wood, or combinations thereof, and finished to match!
Reviews from our Door makeover customers
We strive to get you the best quality and value on entry, garden, and sliding doors. When our customers are happy, we know we do it right. Here is what our clients say:
Your Home Upgrades Are in Good Hands
We serve our clients the way we want to be served. Our top products and professional installers are trusted by homeowners and endorsed by leading certification authorities. We pride ourselves on offering the highest efficiency rated windows and doors in the industry.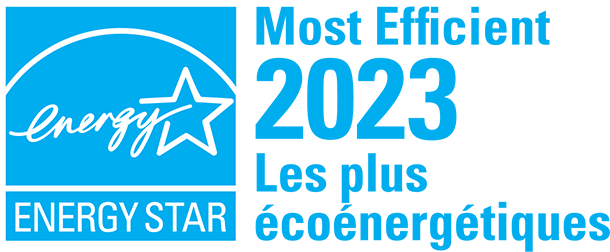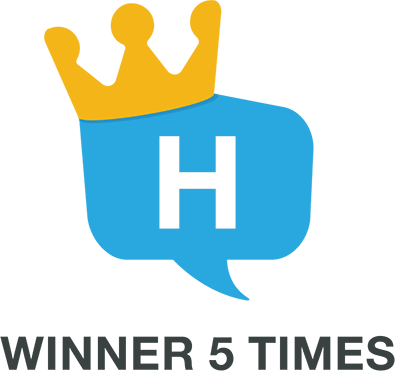 Outfit your home with a door you'll love
A door makeover is the single most cost effective way of increasing your home's curb appeal (and resale value). Schedule your free, no-obligation in-home consultation today!
Your information is confidential and secure. We will not share it.
Free Quote
Get a
Free

Quote

In-home consultation. No obligation.