Consumer's Choice offers new sliding patio doors and hinged garden doors to fit every lifestyle, allowing you to reduce your energy use and improve the appearance and value of your home. Whether you are installing patio doors for the first time or are replacing doors that have outlived their usefulness, we offer high-quality, energy efficient, and durable products.
Ener-Save Sliding Patio Door & Hinged Garden Door Features
Triple point locking system
Wide selection of styles, configurations, and sizes
Wide selection of finishes
Smooth operating rollers and hardware
Retractable screen (option)
Decorative glass & wrought iron inserts (option)
Energy efficient thermal glass units (option)
Maintenance-free internal mini-blinds (option)
Newcastle Collection of performance and value Patio Doors
Our popular Newcastle collection combines great value and outstanding performance, with a choice of sophisticated hardware and stainless steel locks, a heavy-duty screen and quiet rollers. You can customize the look of these sliding patio doors with optional wrought-iron scrolls, decorative bezels or retractable screens. Beautifully appointed with every component, and offering top performance and reliability.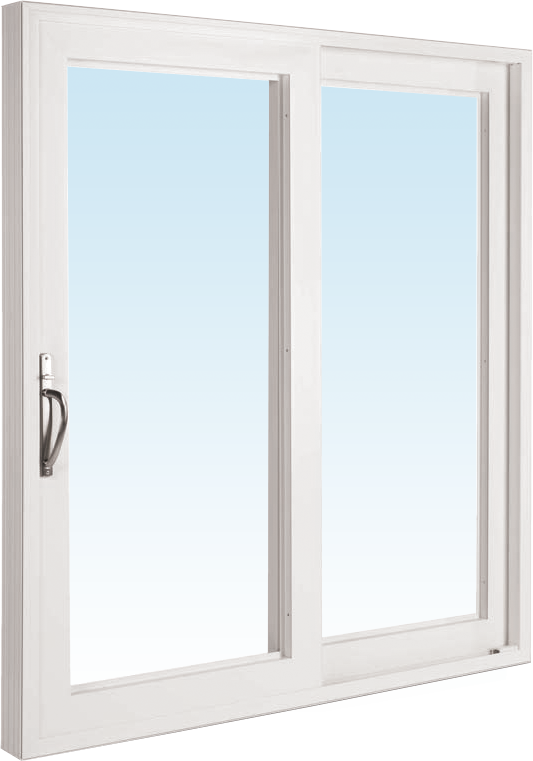 Durable Victorian Sliding Patio Door collection
Victorian patio doors are constructed with advanced vinyl for unmatched strength and durability. These doors are completely reversible and come with a choice of hardware, a durable sash with airtight double perimeter seal and optional decorative V-groove glass. They will not rot, rust, pit or blister over long periods of time. A multi-chambered, all vinyl frame provides maximized strength and superior air tightness to withstand high winds. The ease of installation also makes it ideal for new construction projects.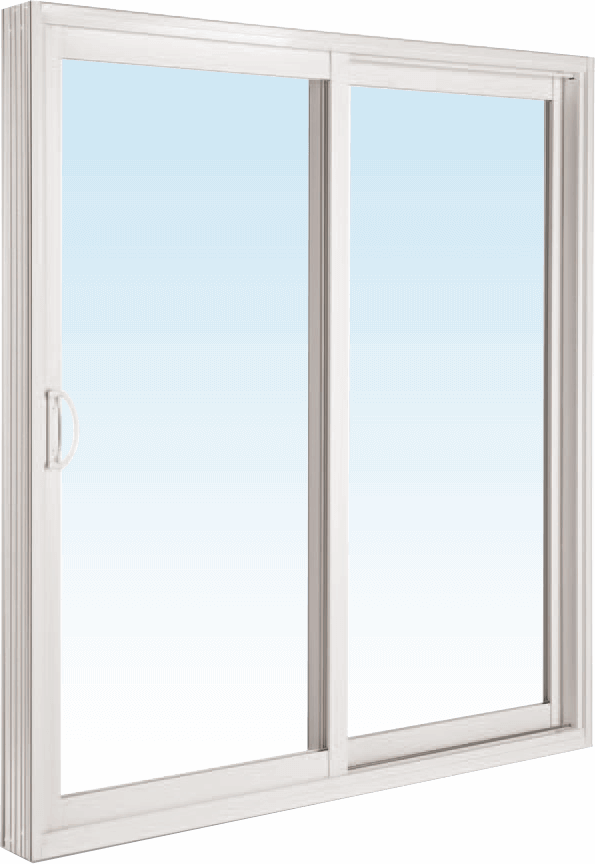 Hinged Garden Door Collection
Let the sunshine in with our Garden Door Collection. Fill your home year round with beautiful, natural light, while retaining the classical appeal and old-world charm of hinged doors. Our selection of sliding screens allows you to have fresh air when it suits you. From a choice of Low-E thermal units and vents, to a vast choice of decorative glass, internal grille styles or internal mini blinds, the garden door collection puts you in charge, offering no compromises between beauty and function.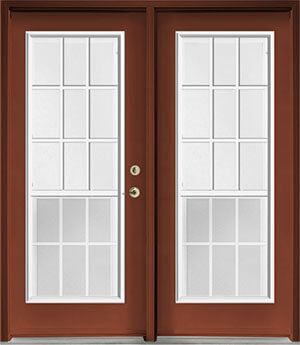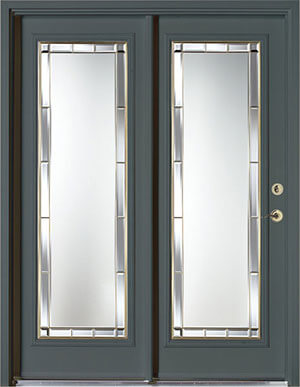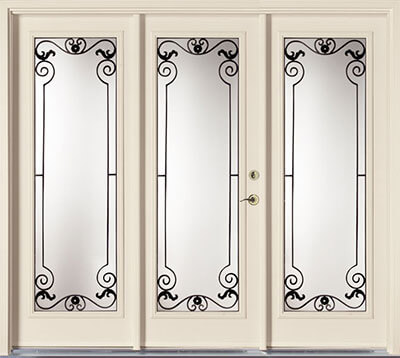 Get the right patio or garden door configuration
Our patio and garden doors are manufactured in a variety of sizes, as well as in multiple configurations. Choose a door configuration that works best for your home, to optimize foot traffic, improve sight lines, and get the right amount of sunlight and ventilation in. And, like a regular entry door, you can frame your backyard doors with sidelites and transoms, with all the creative possibilities this process entails.

Sample patio door configurations

Sample garden door configurations
Get the right finish for your french or sliding doors
Coordinate the look of your patio and garden doors with the rest of your home's exterior by choosing from a wide selection of factory-applied colours, for a finish that is U.V. stable, has a superior adhesion process and is impact resistant. You can also take your customization of the the industry's most reliable patio door even further with a laminated woodgrain finish to compliment your interior..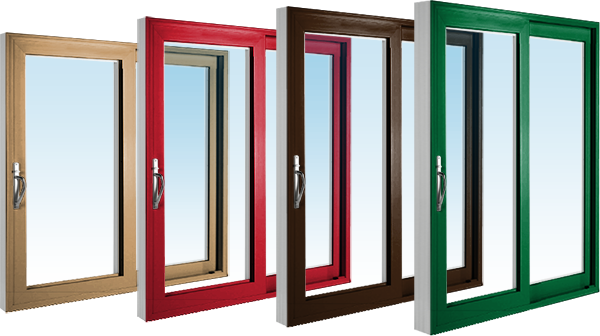 Quick Patio Door styling using Optional Decorative Glass & inserts
Elevate your sliding patio doors' appeal by choosing from optional decorative glass style and insert presets. You can also match your windows or take your door design further by ordering custom internal grilles, available in a variety of patterns, grille shapes & sizes, and finishes. Request a consultation today to explore your array of styling options.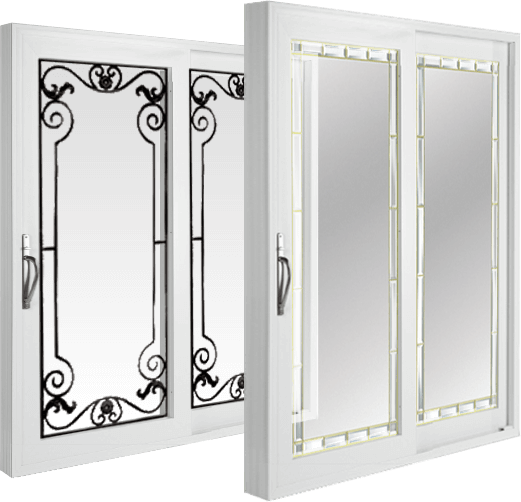 Venice (wrought iron), and Spectrum (decorative glass bevels with caming) glass options for the Newcastle patio doors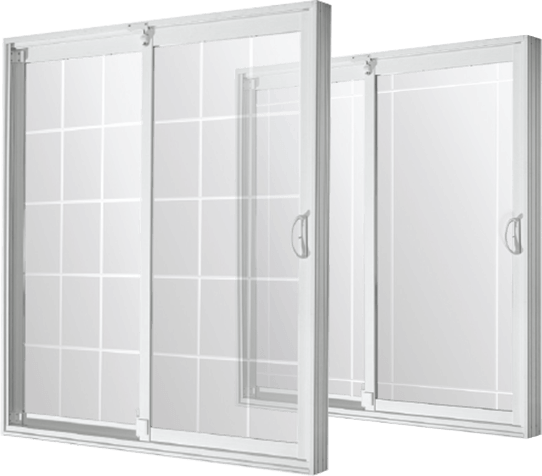 Colonial/Georgian (left) and Prairie V-Groove glass options on Victorian Patio Doors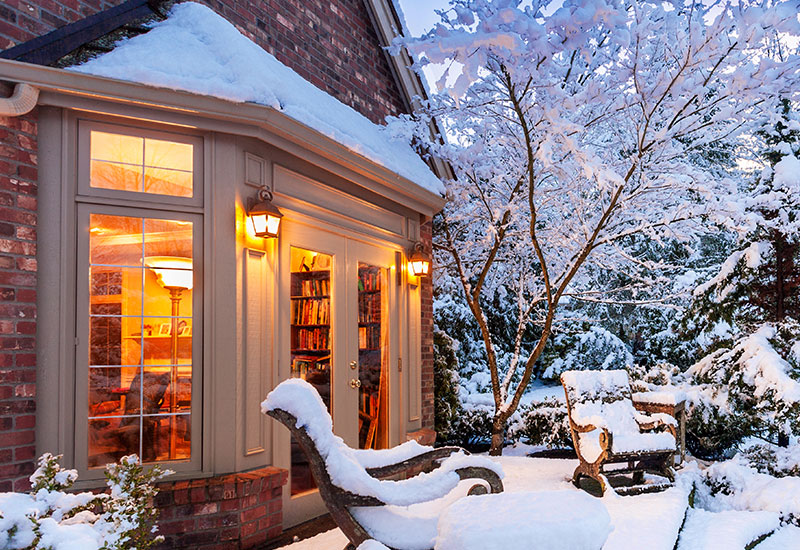 Enjoy the view year-round in comfort with energy efficient patio doors
Our garden doors have sealed construction to prevent water infiltration, use the best insulating materials, resist against decay and pest damage to garden doors, and can accomodate superior thermal glass units using the best and the latest in LoE glass, warm-edge spacers, and Argon inert gas fillings; the patio doors use an efficient multi-chamber vinyl construction, multiple weatherstripping, and superior thermal glass units as well. It helps keep your home comfortable year-round, lower heating and cooling energy costs, and reduce your household greenhouse emissions. Our garden and patio doors are built to last decades of exposure to the extreme weather of our northern climate, and meet Energy Star.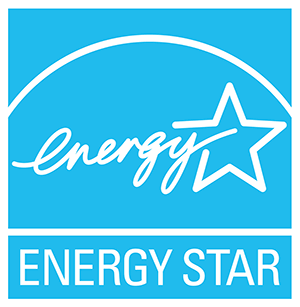 Reviews from our Door makeover customers
We strive to get you the best quality and value on entry, garden, and sliding doors. When our customers are happy, we know we do it right. Here is what our clients say:
Your Home Upgrades Are in Good Hands
We serve our clients the way we want to be served. Our top products and professional installers are trusted by homeowners and endorsed by leading certification authorities. We pride ourselves on offering the highest efficiency rated windows and doors in the industry.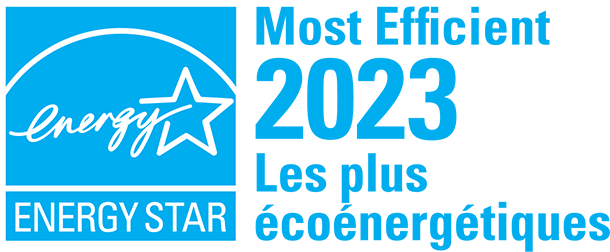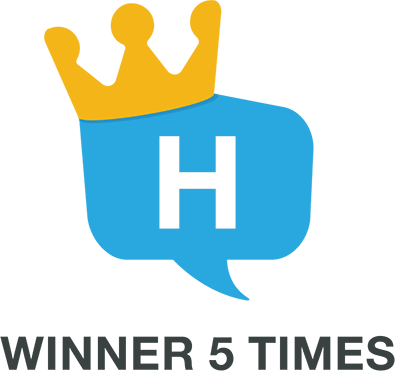 Get unbeatable Value on Sliding Patio Doors and Garden Doors in the Toronto Area
Schedule your free, no-obligation in-home consultation today!
Your information is confidential and secure. We will not share it.
Free Quote
Get a
Free

Quote

In-home consultation. No obligation.